Project Management / Interim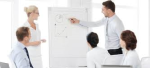 We provide project management- and interim services for projects aimed at achieving some kind of profound change in a business. Whether it is about the new product development, efficiency improvement, business development, centralization of an organization or other complex projects, a large number of stakeholders are affected, many times with conflicting requirements, wishes and needs, which places great demands on professional project management.

Project management in engineering, manufacturing, embedded systems, transport, construction, logistics and processes, business and organizational development.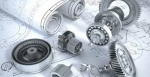 Based on our experience and combined competence, we can offer services in the fields of engineering, production and process development for both the industrial and public sectors. Our strength is that, in addition to direct specialist knowledge in the field of technology, we can offer combined and comprehensive solutions. We always work long term and always try to develop skills to be the customer's first choice.

Engineering services in embedded systems, construction, product management and manufacturing, service and maintenance.